Alright, i know it's a very very very belated birthday post for Alicia. I've made the card months ago but didn't post it becoz she has yet received our birthday gift.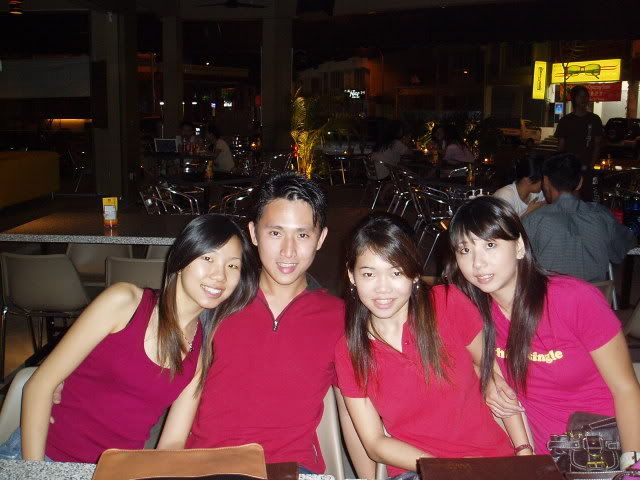 We went to Wings cafe in Equine Park for her belated celebration with Wun (her bf) turned up as a surprise for her. Great night with great food and great people and also great cake!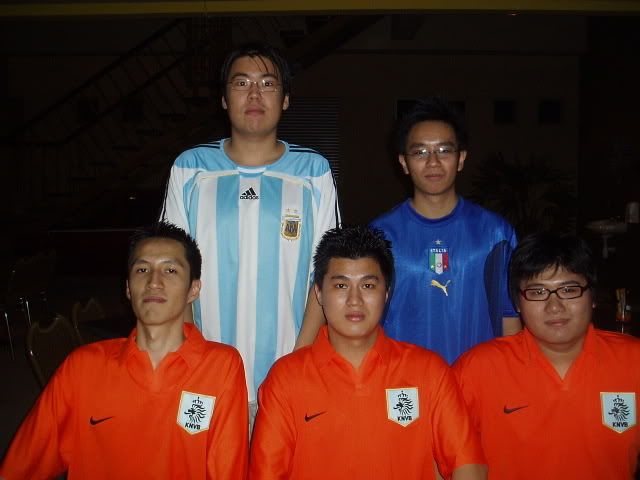 My friends like to do stupid things, there're time i don't understand why, its' thier habit. LIke this, wearing all jerseys and having this so-call-serious pose.HAHAHAHA, weird but cute!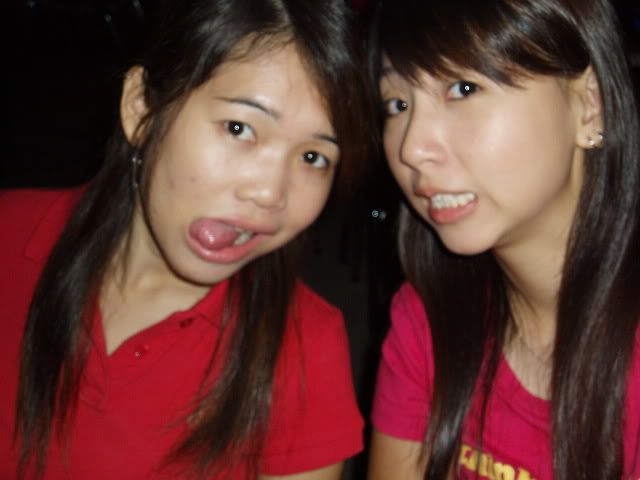 Back to our business. Hui and i also has the habit of making stupid faces, that's in our blood, can't blame us.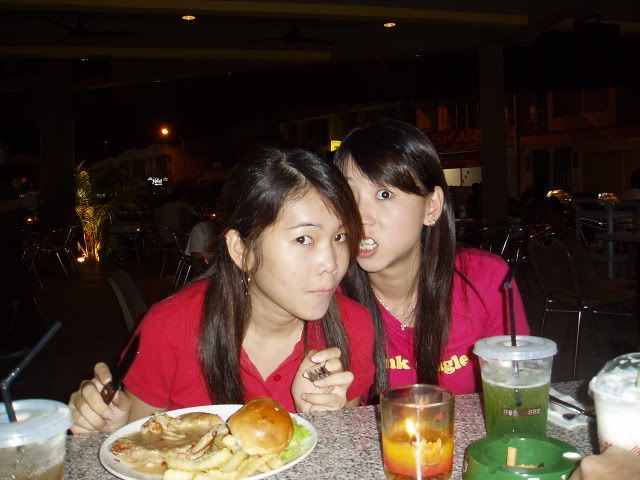 Yummy food and yummy face next to me.
see, i always say sim look more handsome with his hair longer and he never listen to me all the time. Now he has to believe me, look at the pic! (sim!...u've stolen my hair clip and still don't wanna return ah?)
The girls in my house,we've been staying together since Beta, and i wish we could stay together even we're all graduated! possible?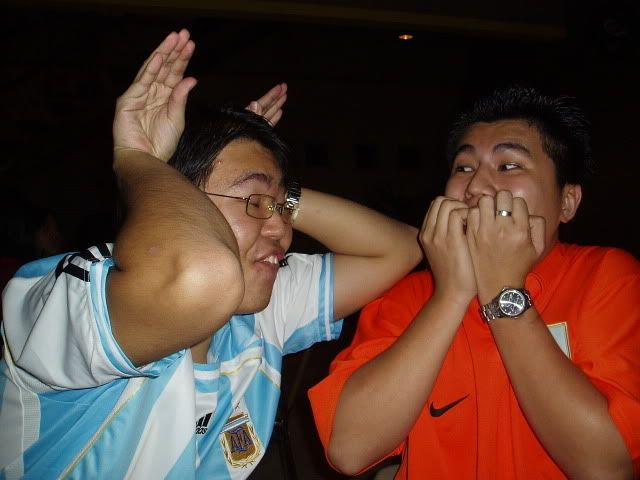 Sometimes i seriously speechless of this 2 monkeys. But, they've brought so much fun and laughter to me. Love ya!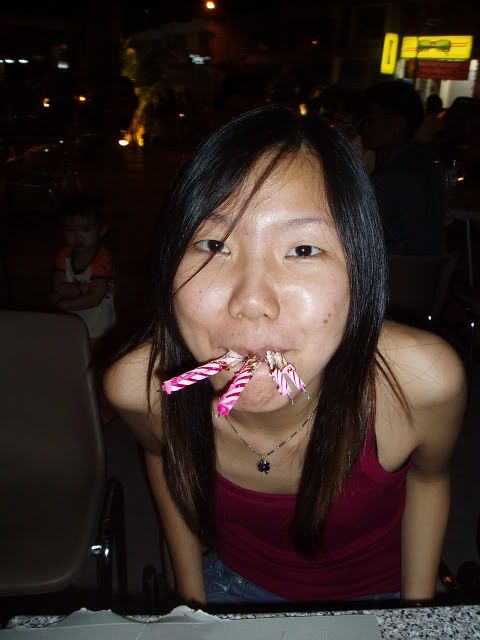 It's hungry ghost month, she's our new found ghost~!