Jee wei, sim, hui and i was on our way returning from dinner,we bought durians! We were in excitement and can't wait to reach home. Before we were back home, eu jin and liwei was in Kl town doing shopping early in the afternoon called for "TONG SUI" somewhere near TimeSquare.
We decided to finish our heavy deserts (durian) before we left for KL.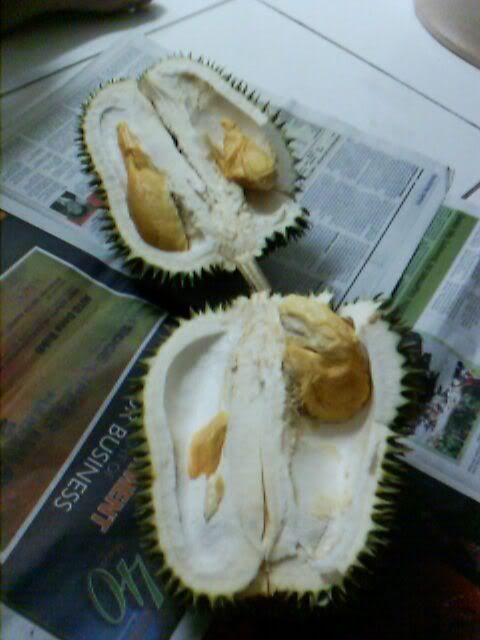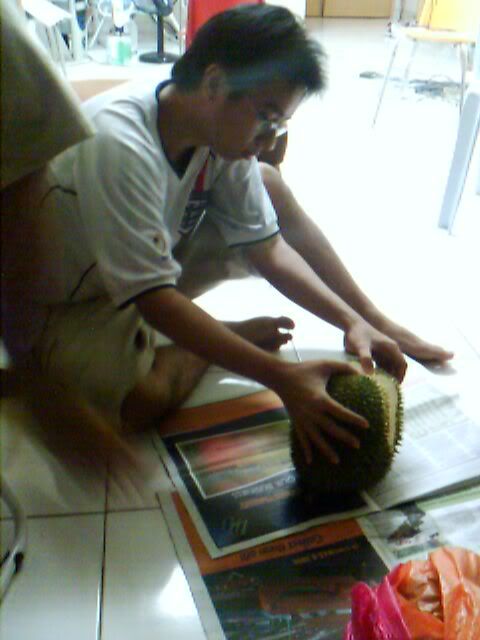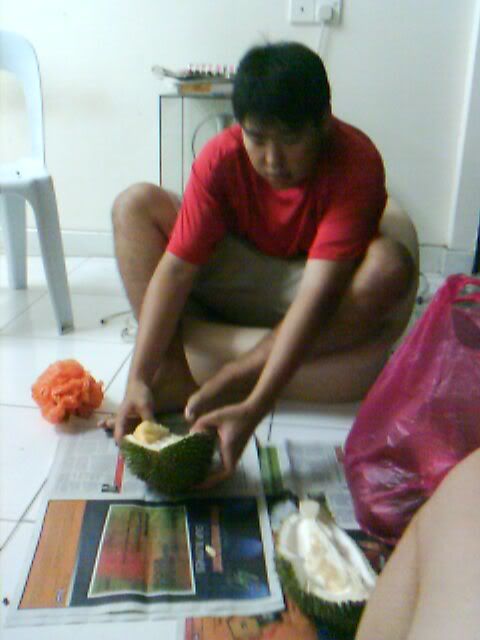 We were late for Tong Sui as Sim wanted to bathe, i was kinda pissed. We were quiet in the car, everything sim said kind of piss me off, so he didn't want to say anything. As the silence remain in the car , then "bammm!"...there was polis road block right after the toll gates. We were praying that the polis wasn't catching for speeding or something, becos Hui was speeding as we were rushing to KL. BUUUUUUUUT, bad things always come one and another, we had to pay RM40 for it! Yes, we were cursing, we knew we were wrong, but, heck, who would drive max 80kph in LDP!? whatever...we though eujin was not really happy with us, becuase we were one hour late and they'd stonned for one hour in KL.
Things went smoothly luckily, eujin was in good mood...everybody was in good mood! in conclusion....I WAS THINKING TOO MUCH and i have to learn to be more patience.
PS: Ling Leong Sik (i can't spell his name) was sighted by us near the Bak kut teh shop with his new S-class...wooooooooooooooooooooo!