Indeed its Jian Wen's bash,his friends bought him 3 birthday cakes,but not for him to eat but to treat his face,hahahaha!!poor poor birthday boy,but somehow,all of us enjoyed!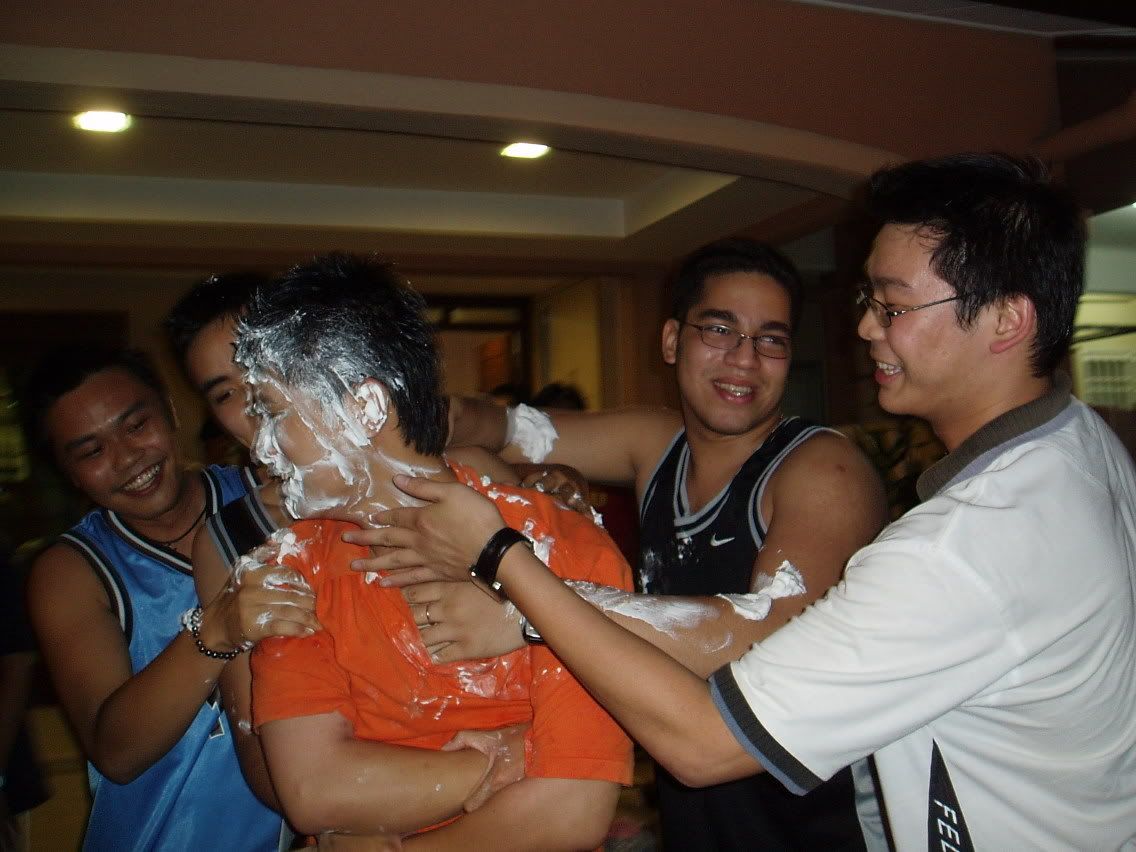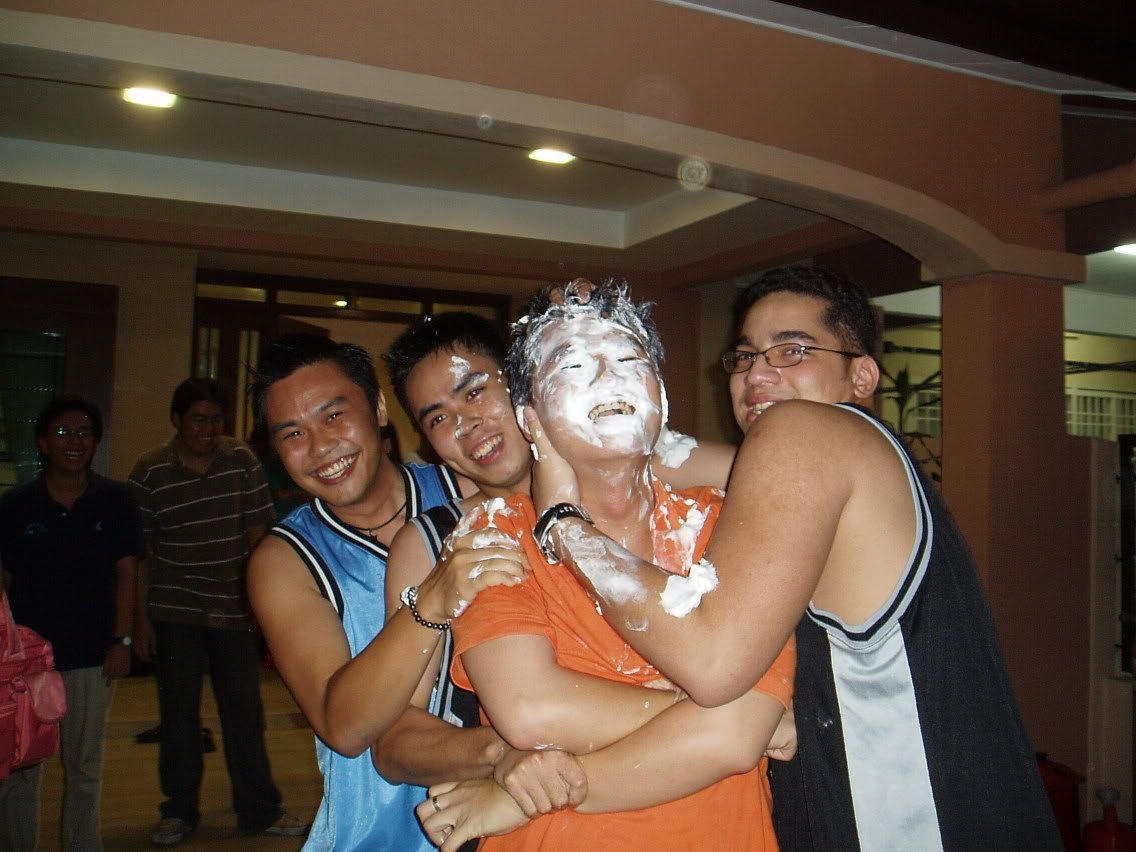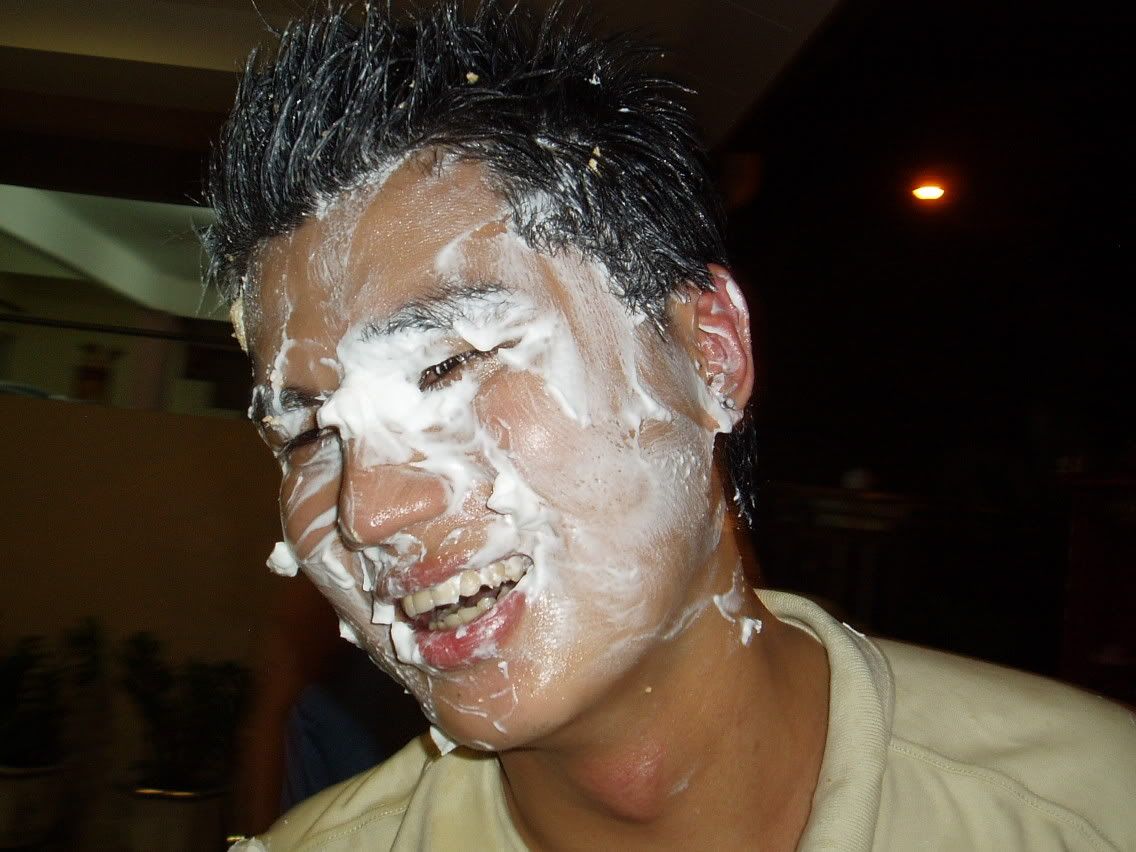 Notice the different shirt he's wearing,this was the 2nd cake after he cleaned up himself,hahahahaa!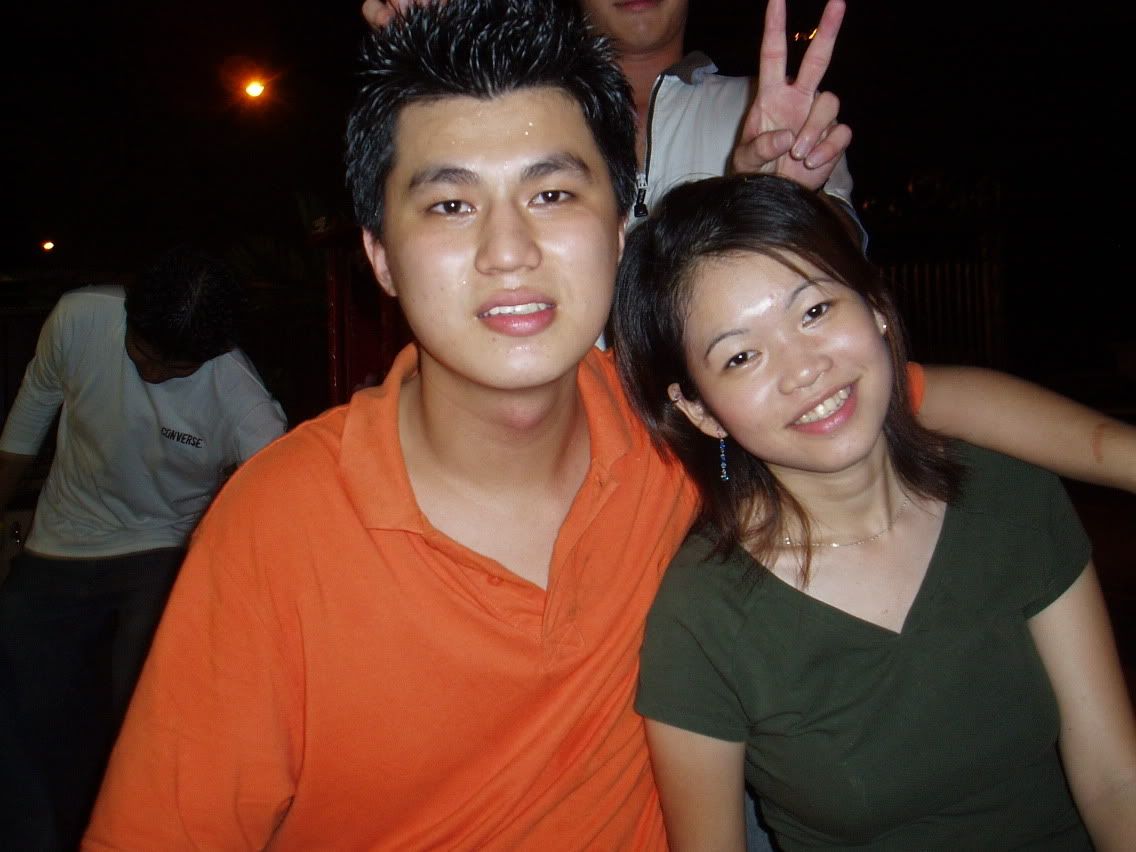 The birthday boy with his clean face,hahaha!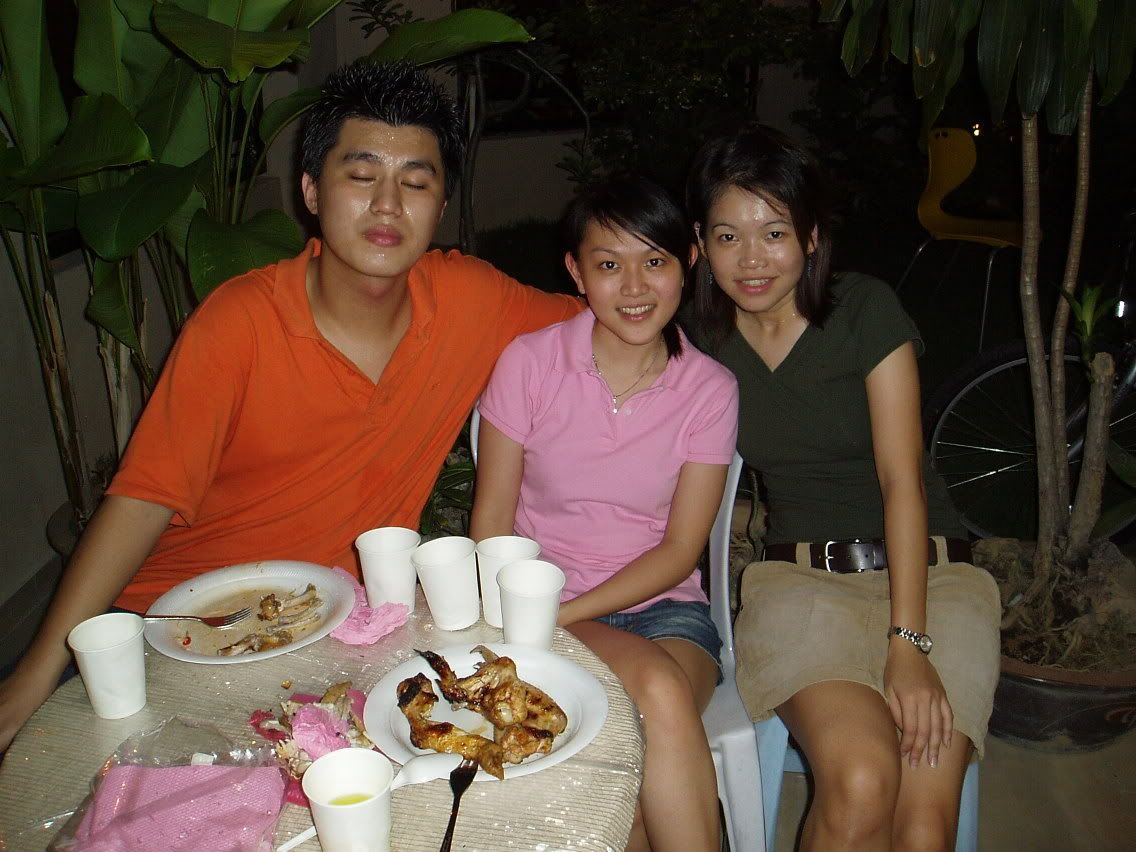 Why he closed his eyes?hahaha!!Lee Jiun his lovely,pretty,cute,smart darling,haha!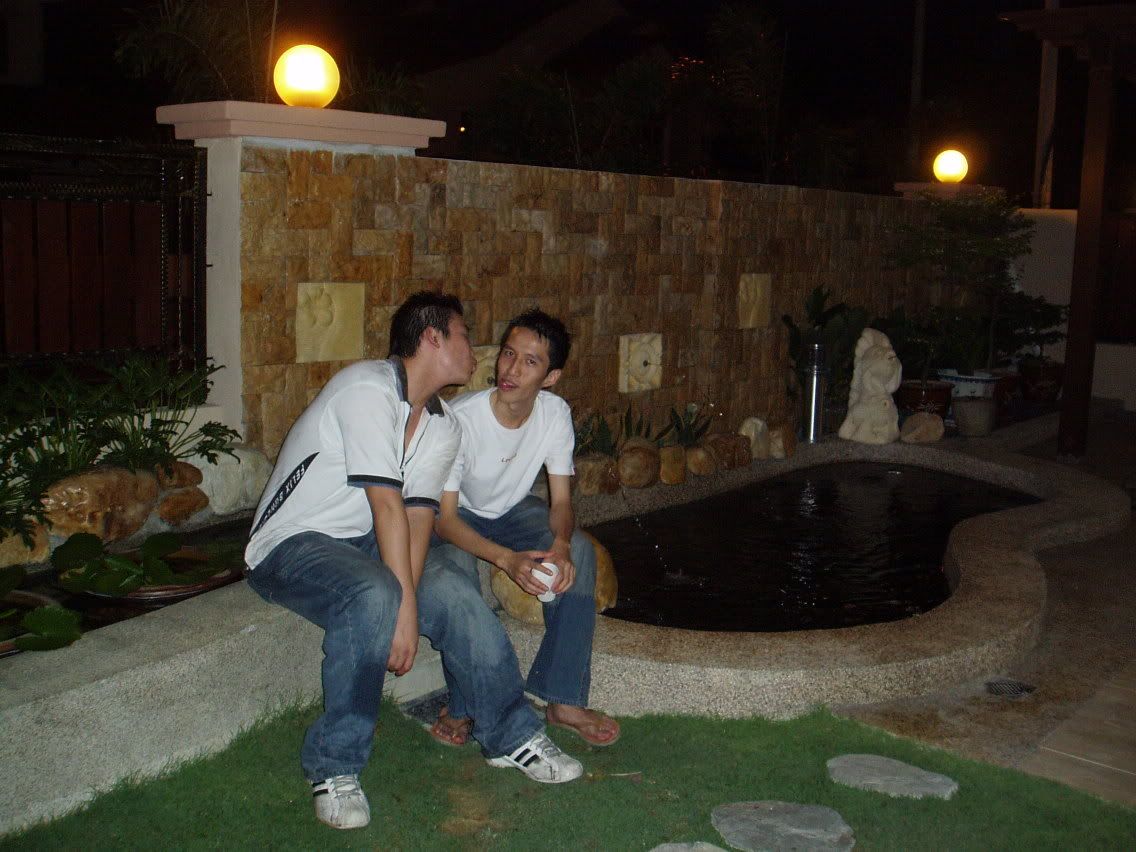 The pond in his house with this 2 lil guy,who r u they,u do the guessing.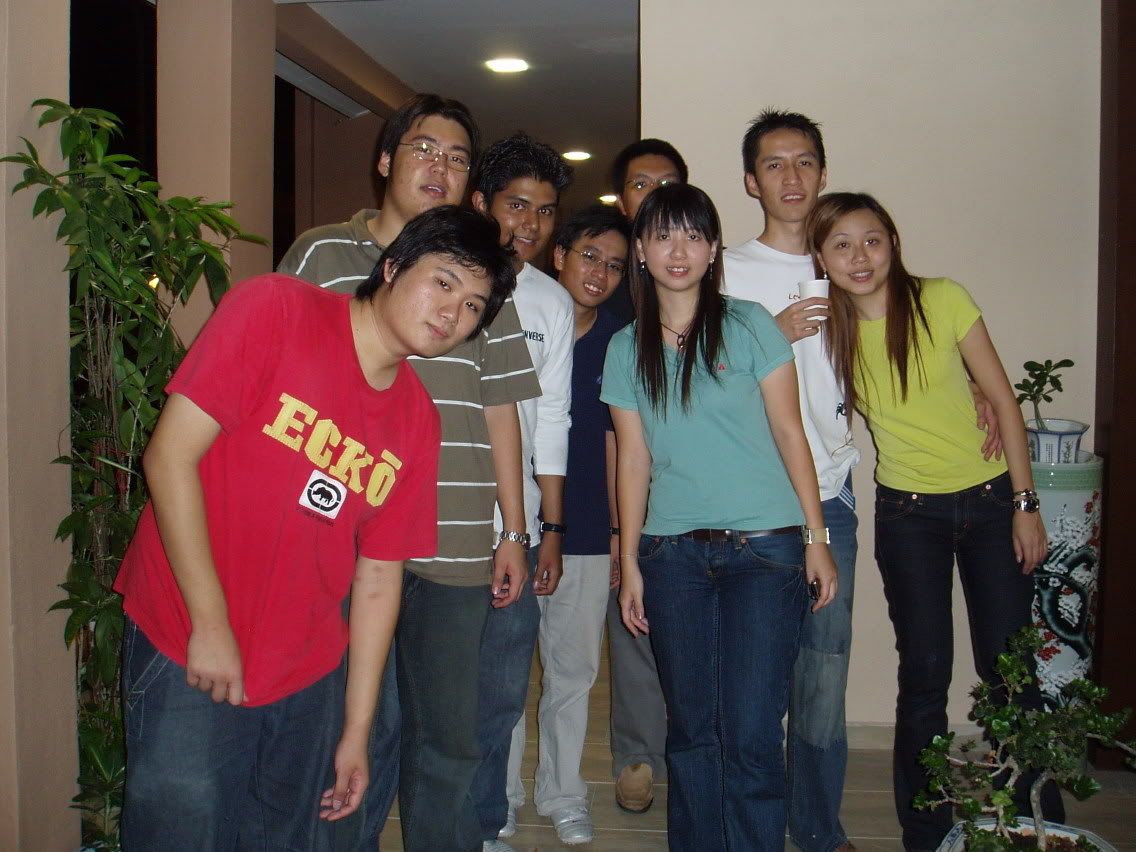 People all the way from seremban and cyberjaya,from left----Fai(red shirt),sim(strip shirt),hui(green polo),liwei(greenish yellow T),eujin(white shirt),Bernard(half headed),jeewei(dark blue shirt),Sat (white shirt)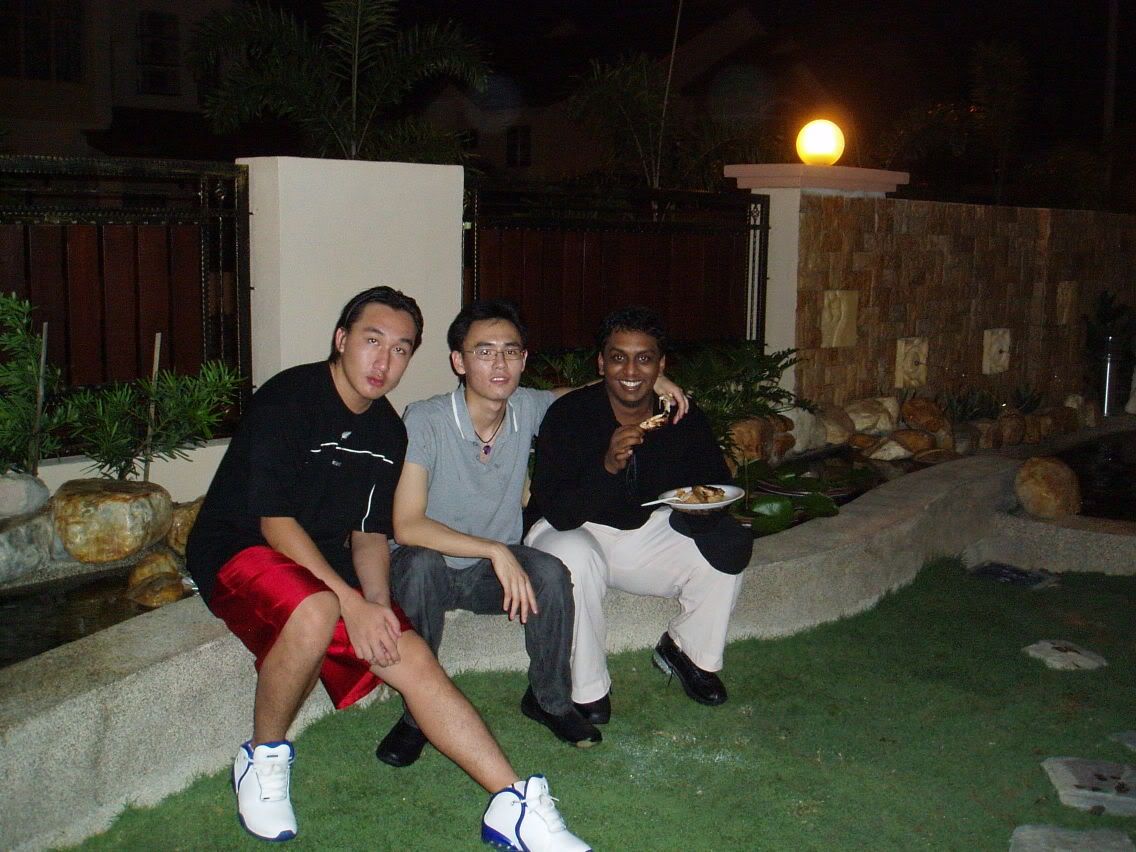 I don't know thier names.....only Allen(red pants),bcoz i remembered them saying sending him off to England.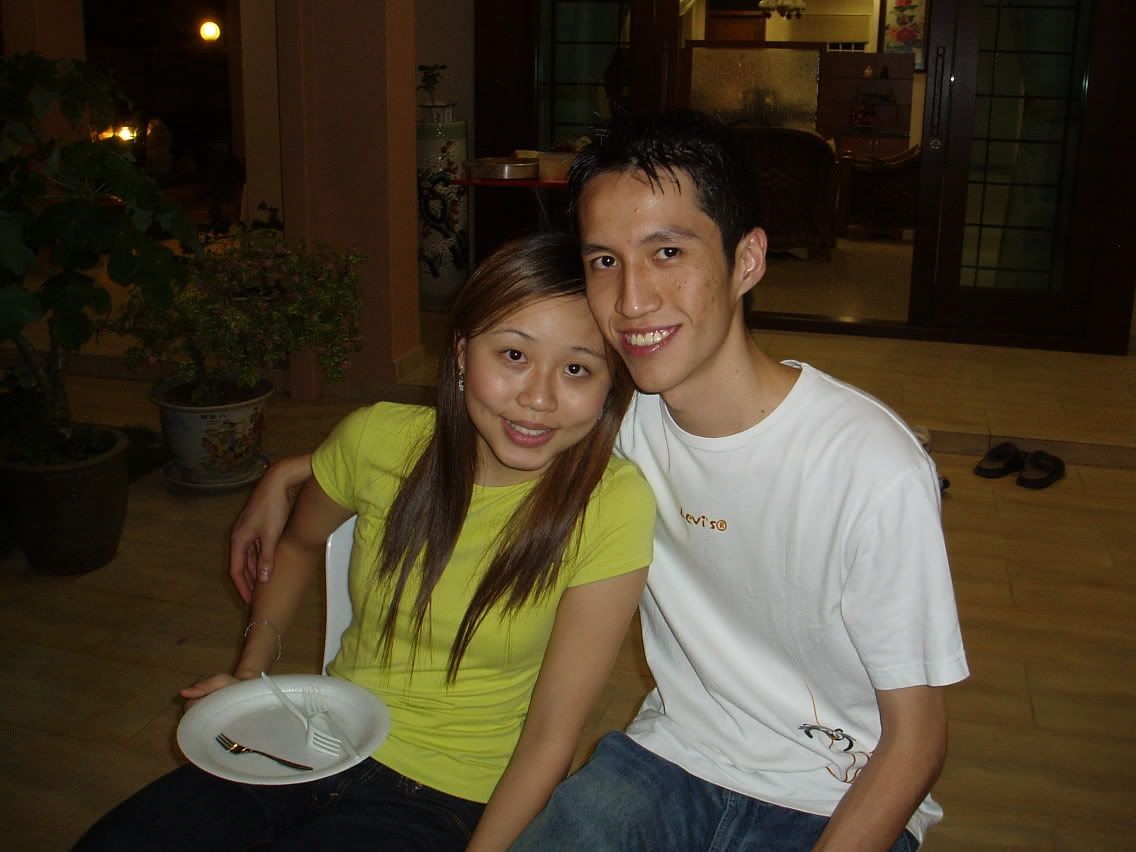 Liwei and her darling,who is my "kai zai"



All from Seafield,David,Belinda,Siewkeng,and her hubby.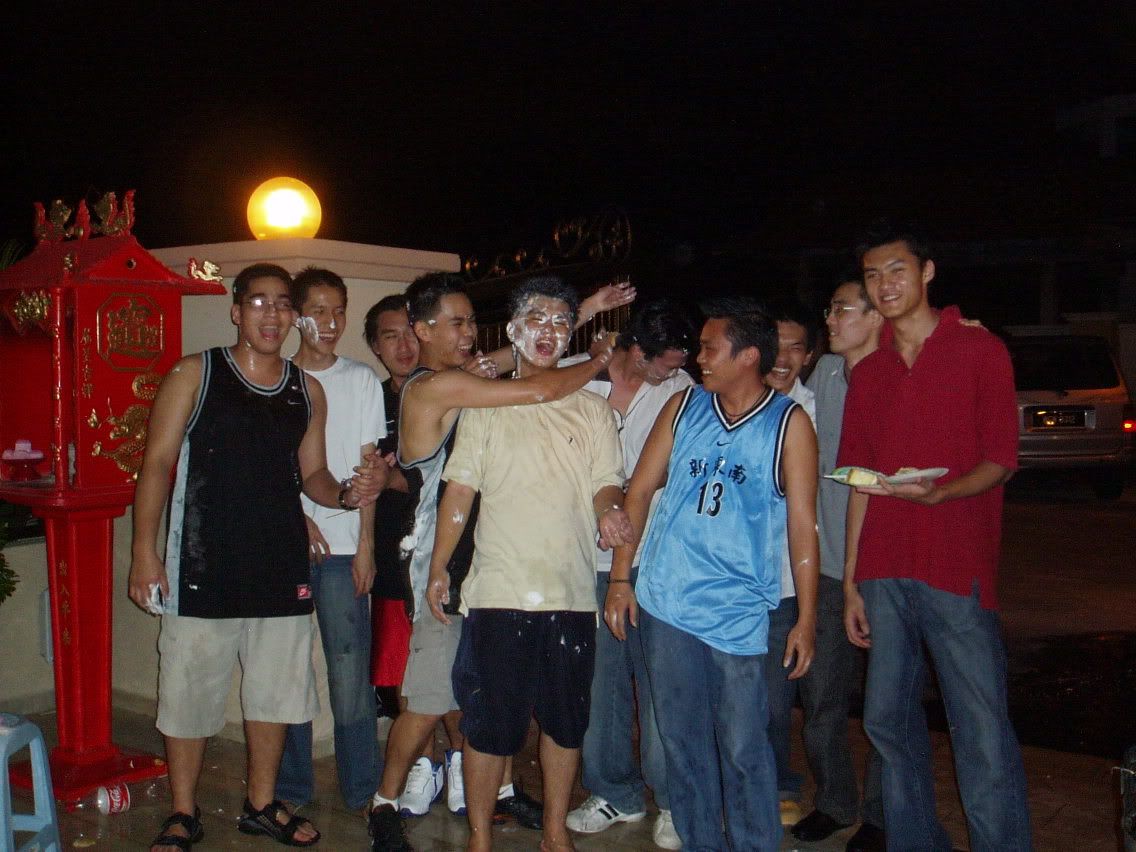 Friends who had brought him cakes,hahaha!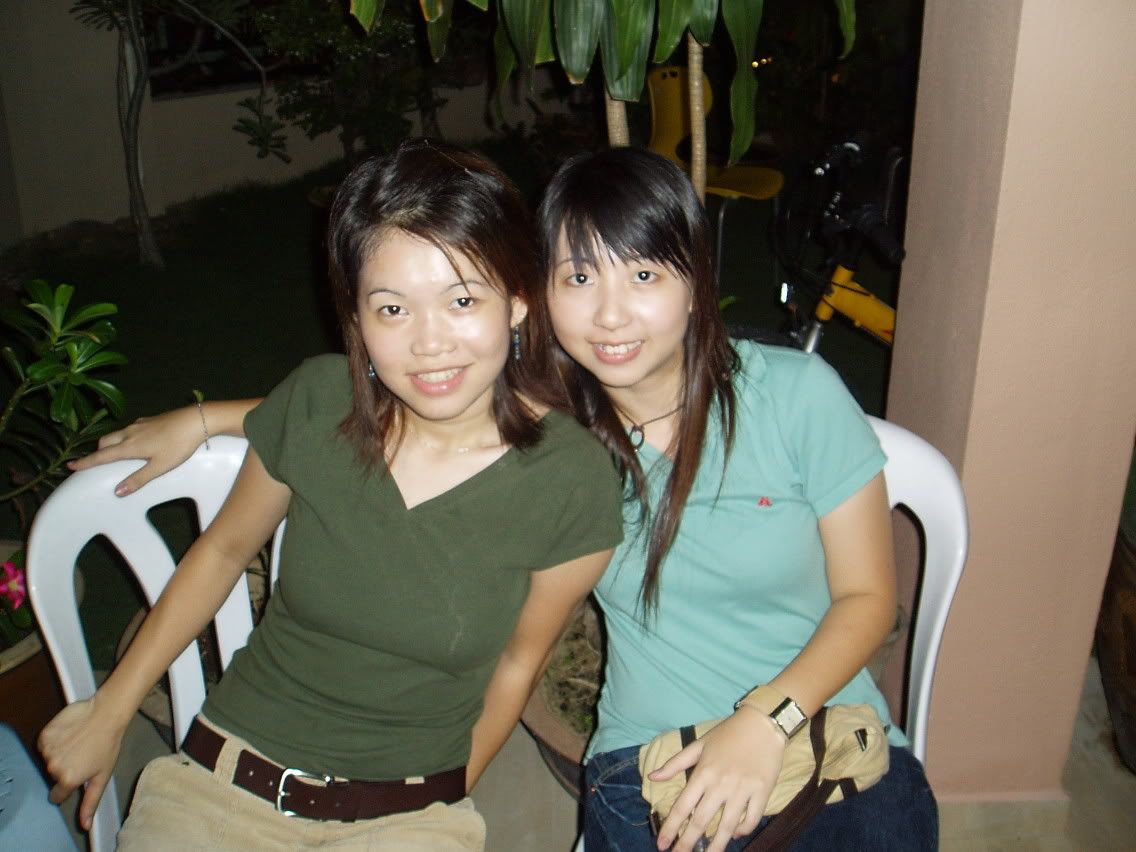 Me and my darling ,hui.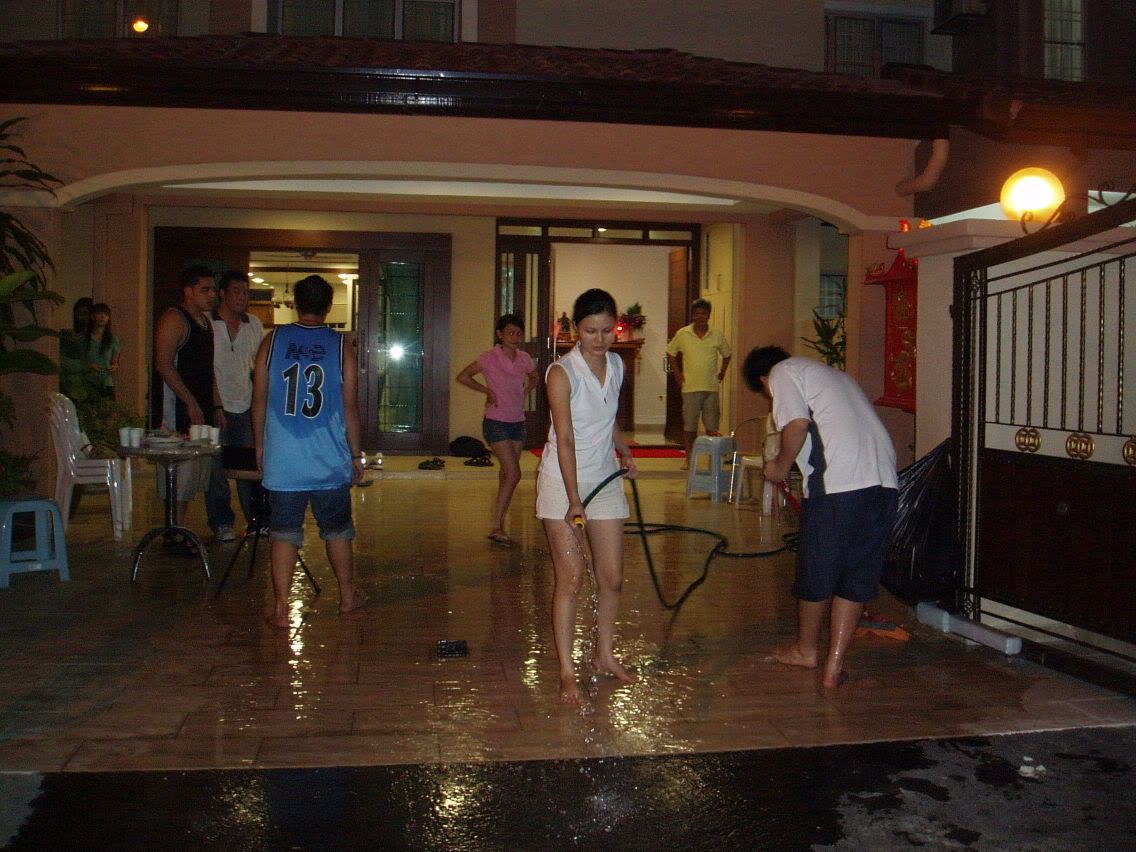 Cleaning up the left overs,(cakessssss!)......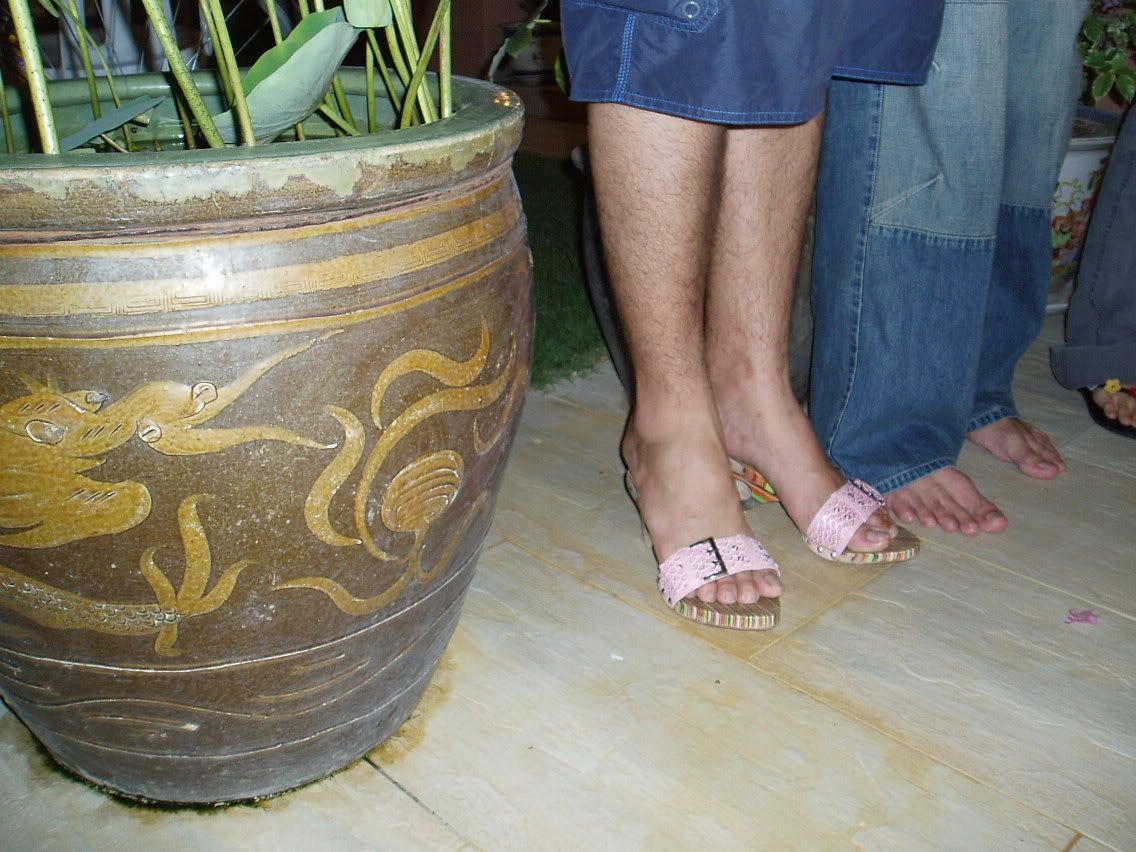 Last but not least,It's jian's legs with Siew Keng's heels,as he claimed he's not tall enough..hahaha!