My friends called me up this evening saying that they've got surprises for me.They throwed me a little party in a restaurant,small but i enjoyed it a lot.All my friends are very cute and fuuny,i laughed through the dinner.kekeke!!i love today's outing!it was really fun!!!!!!!!!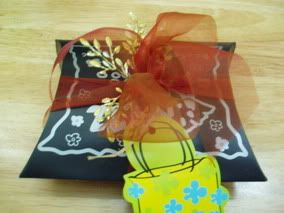 My best-est friend gave me this,she's my very very very good friend since young.
The cake was from De Pastry Chef,kinda expensive for such a small cake,only half Kg but it cost RM60.It was a gift from my another best-est friend whom he buys me cake in my birthday every year.Can u spot any not normal about the cake?There's 4 big candles and a tiny candle,he claimed i'm 41 instead of 21st year old,and he forced me to blow it!
My room finally done,dad had used the entire week to fixed up them for me.My room now loook very much tidier and cleaner.